ARGANMIDAS ULTRA LIFT BLEACHING POWDER
Arganmidas Ultra Lift Bleaching Powder is a high performance bleaching powder, lightening up to 7 levels. Homogeneous bleaching for perfect and very natural results. With the high-perfor mance professional formula, Arganmidas Ultra Lift Bleaching Powder enriches with Moroccan Argan Oil, which riches Vitamin E and unfatty acid, providing shine, hydration and maximum protection while bleaching your hair.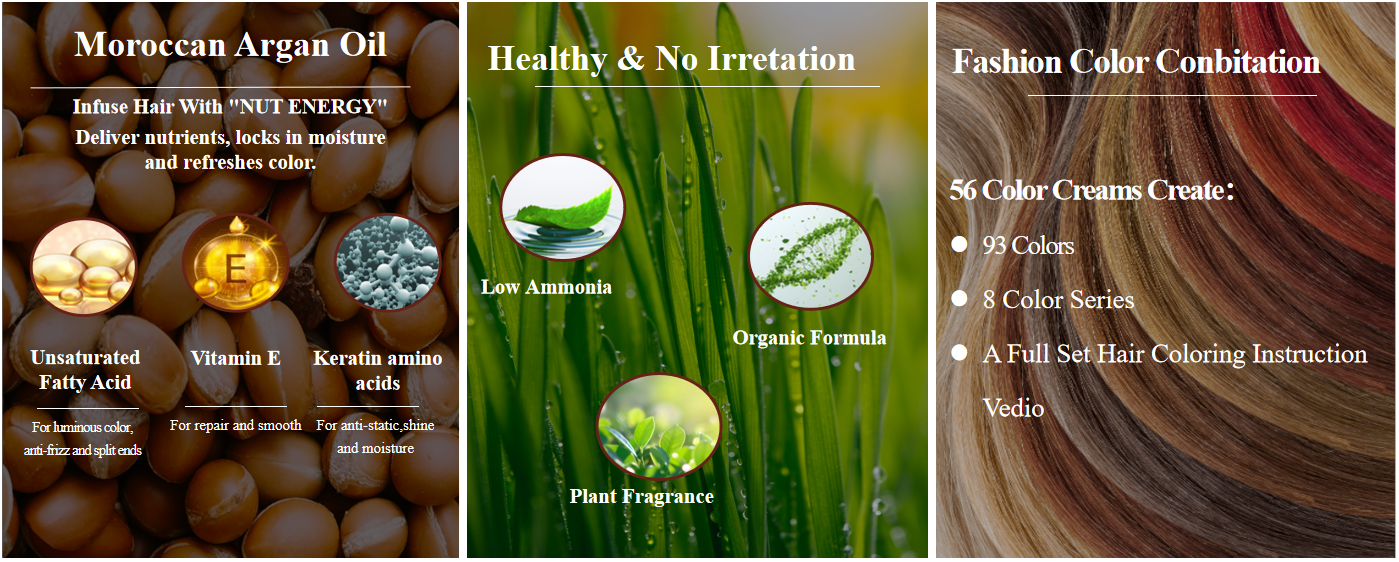 FUNCTION
To bleach natural pigment and artificial pigment in hair.
INTENSE VIBRANCY AND CARE Long-Lasting Color with Anti-Brass Protection
BENEFITS of ARGANMIDAS ULTRA LIFT BLEACHING POWDER
Lighten up to 6-7 levels.
Dust free formula, easy mixing and tone correction.
A must-have tool for trendy colors, protect hair structure when bleaching.
Provide good experience when bleaching, fewer irritation, no harsh smell.
MIXING RATIO: From 1:1 to 1:2
Mix with Developer depending on the hair's natural shade and the level of lightening desired.
DIRECTIONS:
Apply to dry unwashed hair. Check the hair every 5 to 10 minutes during process. The exposure time is maximum 45 minutes only. Do not apply immediately after hot perm or straightening service. Rinse with shampoo to re-establish PH. FOR PROFESSIONAL USE ONLY.
WARNING:
Do not use on children, pregnant/breastfeeding moms. Do not use metallic accessories. Wear suitable gloves. Do not use on eyebrows and eyelashes. Avoid contact with the eyes. In case of contact, wash immediately and consult with a specialist. In the event of itching, redness, burning sensation on the scalp or breathing difficulties, rinse off immediately. Rinse hair well after application. Store in a cool dry place. Close the lid tightly. Avoid exposure to heat or flames.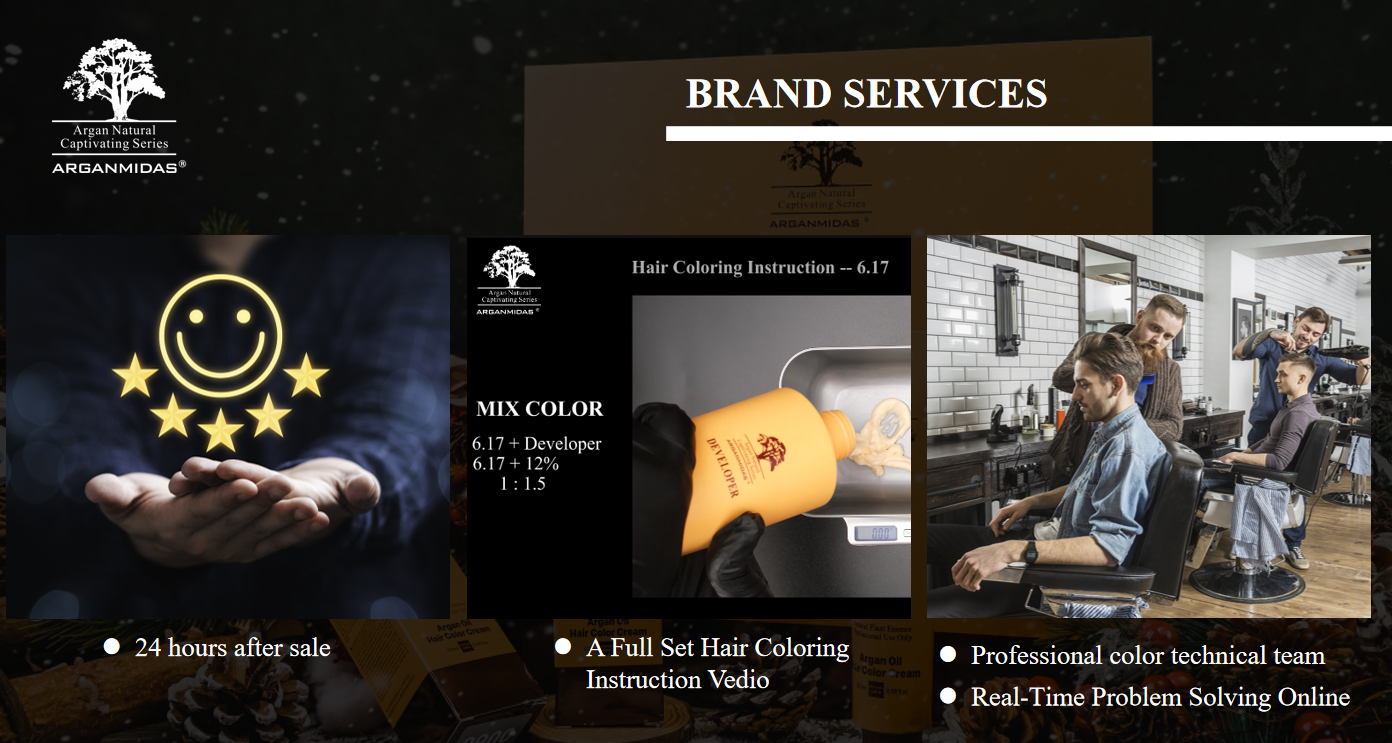 FEATURE of ARGANMIDAS Hair Color Series.
Arganmidas professional hair cream, with creamy texture riched in Argan oil extract, and for enhancing hair texture.
Simple Operation: Uniform coloring, better color consistency, smoother and easier handling texture.
Gray Hair Coverage: All types of gray hair can covered effectively.
Active Ammonia: With delicate fragrance, no residual and unpleasant smell after hair colored.
High Lightening: Shine, high translucency and smoky color can be achievedwhen lightening.
The Perfect Match of All Colors Series Meets Various Groups'Needs of Colors.