ARGANMIDAS Argan Oil Hair Color Cream
ARGANMIDAS Argan Oil Hair Color Cream contains natural plant essence, and it creates fashion colors that are trendy and stylish. 100% grey coverage even results from roots to ends. A unique hair color cream that provides full color coverage that lasts longer, delivers intense and vibrant color results.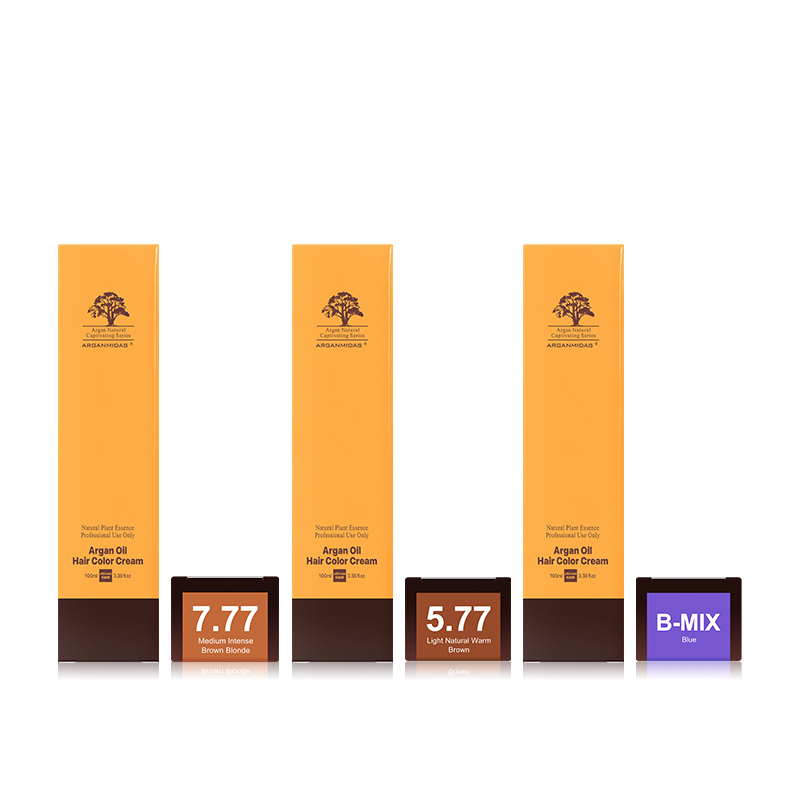 BENEFITS of ARGANMIDAS Argan Oil Hair Color Cream:
Enriched with argan oil for luminous color.
Low in Ammonia, plant fragrance.
Fashion color conbitation, 56 color creams create 93 colors
8 Color Series, meet the color needs of various group.
High lightening effect, protect hair structure when bleaching.
A full set hair coloring instruction vedio.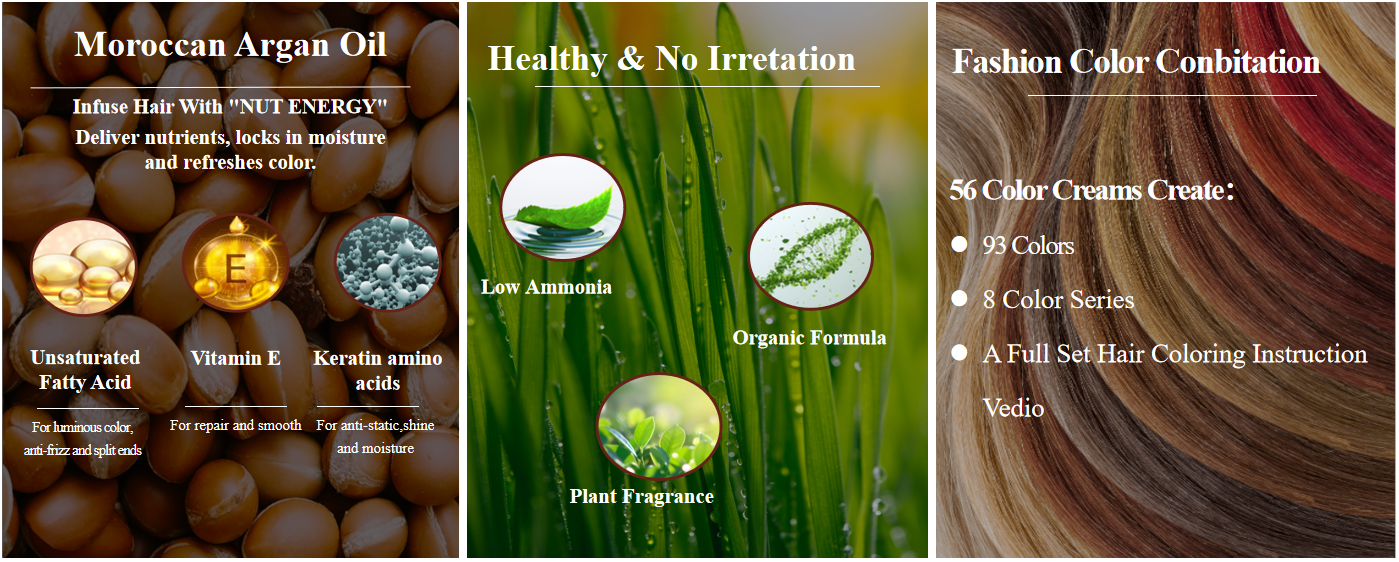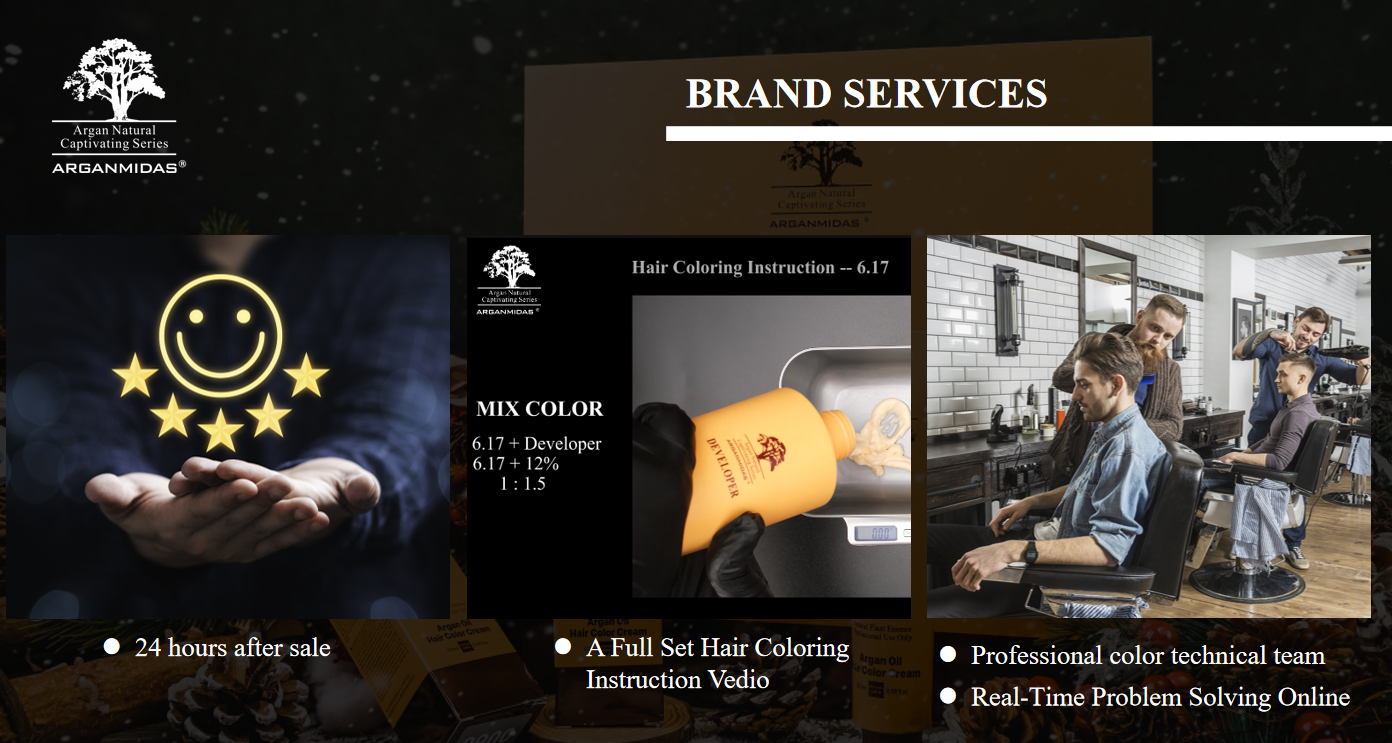 APPLICATION of ARGANMIDAS Argan Oil Hair Color Cream
The Production Tool for Professional Color Masters.
Modern Series: High-cool colors, long-lasting, clear and translucency.
Classic Series: Vibrant warm colors for rich colors.
Brown Series: Service for cute or cool styles, unify wide colors range, excellent overage for all types of gray hair.
Dazzle Series: Creative highlights present the hight-class and conspicuous colors, showing fashionable personality.
Ultimate Series: High shade and extremely brightness.
Decolor Series: High efficient lightening, gently removes the natural and artificial pigments up to level 9.
Mix Tool: Color masters' must-have professional tool for creating numerous colors.
Magic Series: Extremely smoky matte colors for masters.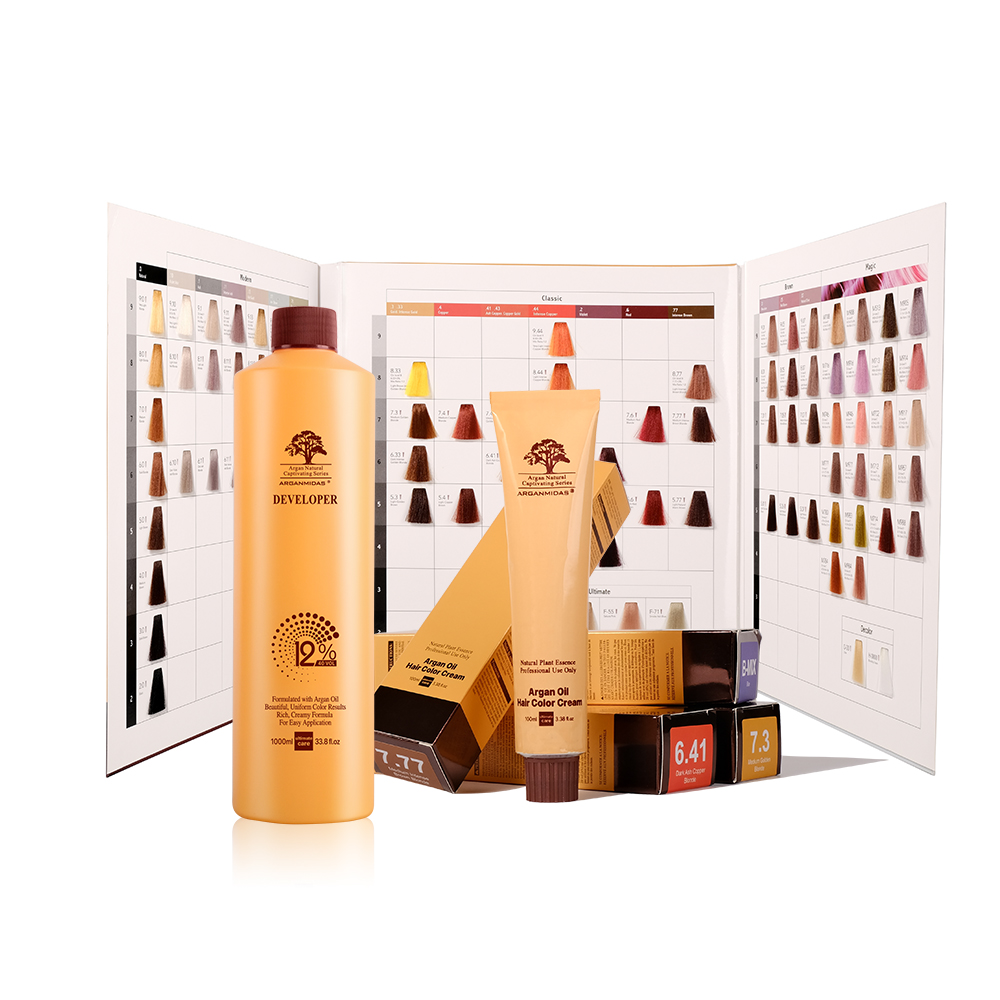 Directions:
Mix with Arganmidas Developer at a ratio of 1:1.5. Leave on for 30 minutes and rinse thoroughly.
Caution:
For professional use only. Can cause allergic reaction. Avoid contact with eyes. Rinse eyes immediately if product comes in contact with them. Do not use on eyelashes or eyebrows.  Rinse hair well after application. Wear suitable gloves. Keep out of reach of children.
FEATURE of ARGANMIDAS Hair Color Series.
Arganmidas professional hair cream, with creamy texture riched in Argan oil extract, and for enhancing hair texture.
Simple Operation: Uniform coloring, better color consistency, smoother and easier handling texture.
Gray Hair Coverage: All types of gray hair can covered effectively.
Active Ammonia: With delicate fragrance, no residual and unpleasant smell after hair colored.
High Lightening: Shine, high translucency and smoky color can be achievedwhen lightening.
The Perfect Match of All Colors Series Meets Various Groups'Needs of Colors.