ARGANMIDAS® ANTI-HAIR LOSS SERIES STRENGTHEN EVERY HAIR STRAND
ARGANMIDAS® Anti-Hair Loss Series is a hair loss treatment to solve all kinds of hair loss problems. It reduces hair fall, stimulates dormant follicles for hair regrowth and restores hair thickness.
ARGANMIDAS® Anti-Hair Loss Series includes: Anti-Hair Loss Shampoo & Anti-Hair Loss Serum
THE SECRET INGREDIENT?
ARGANMIDAS® PATENTED FORMULA with Natural Precious Ingredients.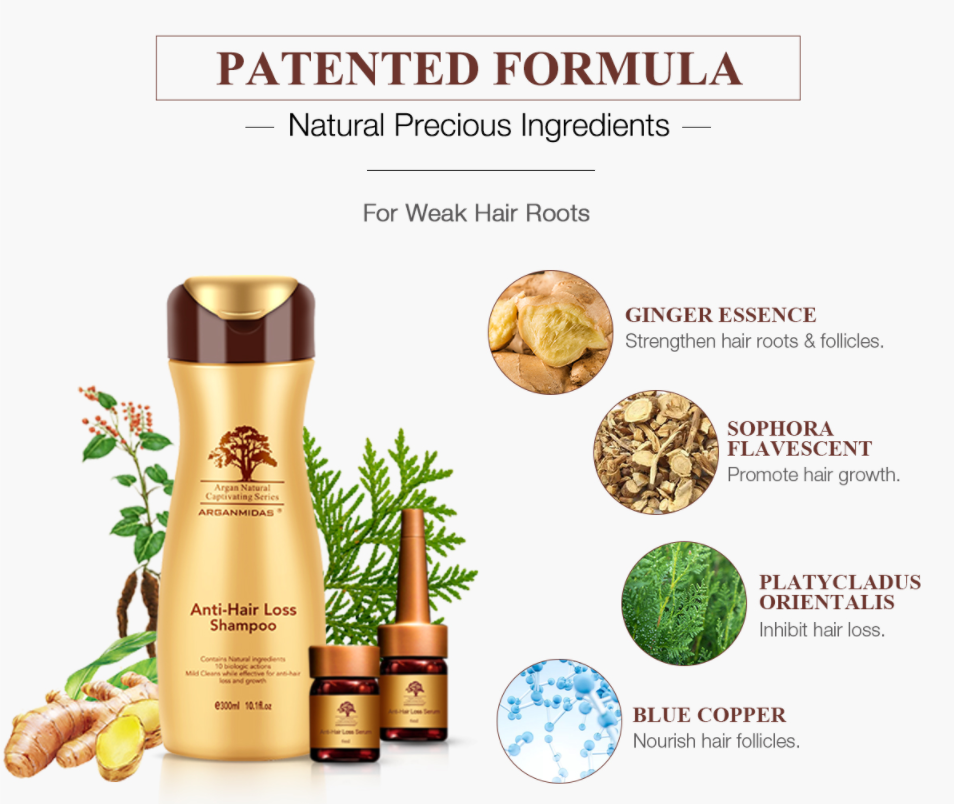 ARGANMIDAS® Anti-Hair Loss Series reduces hair fall by up to 92% by stimulating hair regrowth and restoring hair thickness.
The Fall Resist formula improves micro-circulation and nourishes the scalp.
TRIPLE ANTI-HAIR FALL TREATMENT
Nourishes hair roots& follicles
Promote hair growth& strengthens hair
Resisthair loss & Thicken Volume
Note:  ARGANMIDAS® Anti-Hair Loss Serum has been upgraded.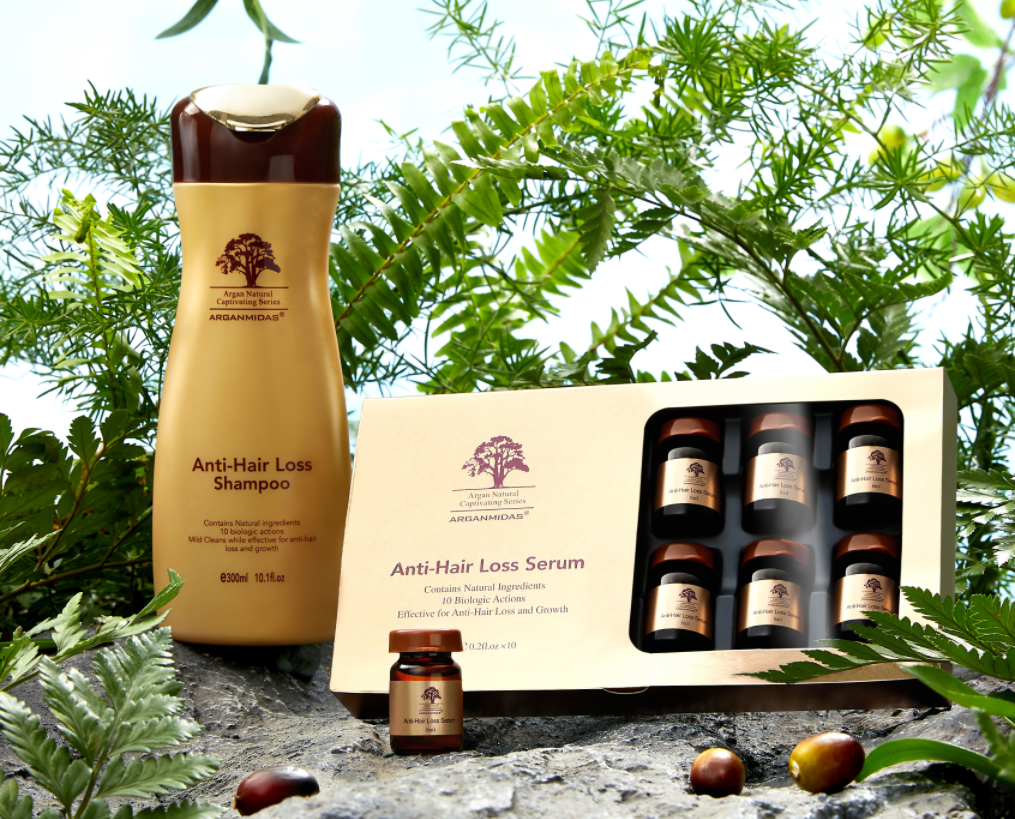 ESSENTIALS TO FIGHT HAIR FALL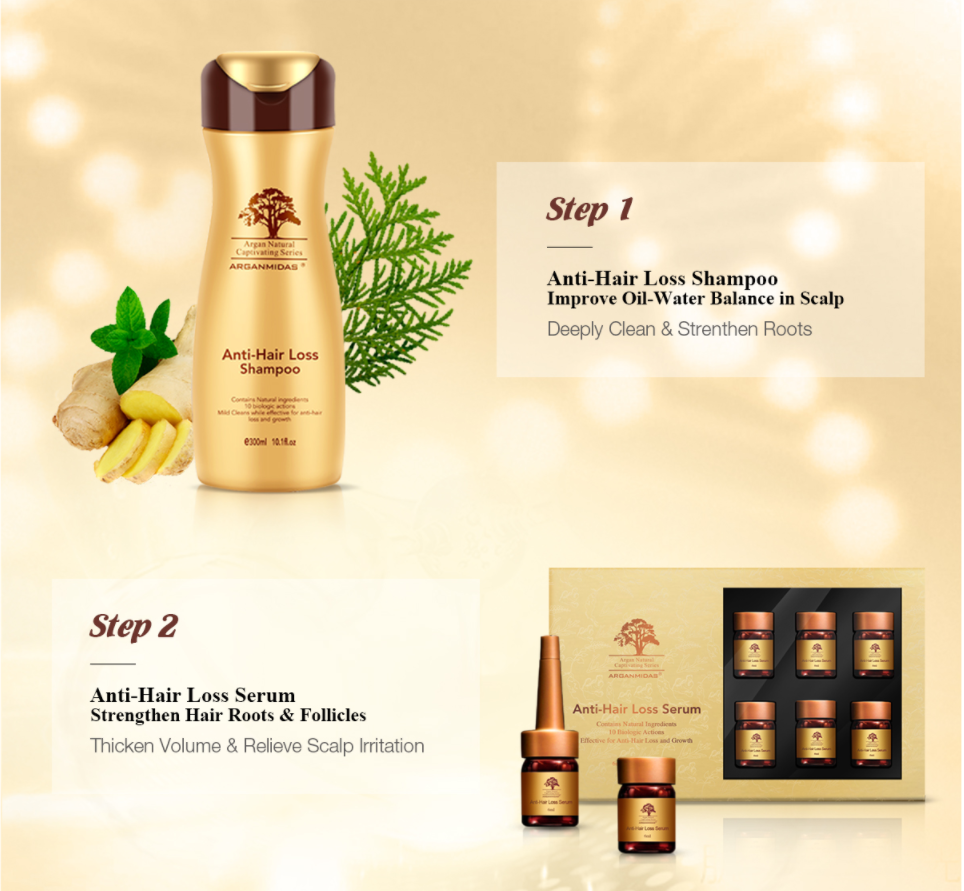 OUR SERVICES
With strong R&D and production abilities, strong brand and premium product quality, 0% complaints in 10 years, we provide BRAND AGENT/ DISTRIBUTOR SERVICES, OEM / OBM / ODM SERVICES.
We are looking for agents and distributors. Welcome to contact us!  whatsapp: +8618520121190 or +8618594029186.